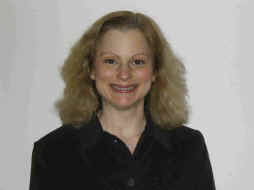 I am a fully licensed Psychologist with over 25 years of psychotherapy experience in private practice. I am skilled in several diverse forms of therapy, from traditional to spiritual to holistic. Please read this website and find out if I may be able to provide help and assistance to you!

My profile on Ann Arbor Alternative Medicine
Click for my profile on Psychology Today
Personal Statement:
I am delighted to assist you in becoming whole and living a joyous life that is full of emotional freedom and possibility. I believe that seeking help is an act of courage and not weakness. I have the training and experience to help you restore mental, emotional, and spiritual balance.
I am a seasoned and eclectic psychotherapist who has been trained in a variety of treatment modalities, including cognitive behavioral, psycho-dynamic, family systems, and transpersonal psychology. I adapt my treatment approach to create a plan that will work for your unique concerns and personal goals. My intention is that the healing process be a collaborative experience in which you actively participate with me in developing your treatment plan. However, I am also comfortable offering direct suggestions if you wish it, so please feel free to discuss this with me.
The decision to examine your life in order to heal and grow is a courageous act. I am excited and grateful that my life's work has been dedicated to this process. I work with people to overcome anxiety, depression, and self-defeating behavior patterns. Freedom from self-imposed limitations can enhance and enrich your life and relationships.
I have enjoyed the opportunity to live and practice psychology in several different cities throughout the U.S. This experience has broadened and deepened my perspective of human behavior. It has created more understanding of diversity and the impact of cultural factors upon psychological development. As a result, I am quite comfortable relating to people from different backgrounds and experiences.
Dr. Deborah Salzberg